The Student Success Initiative Steering Committee is hosting four summits this year pertaining to our goals. Each summit includes a guest speaker and panelists from our campuses. Summits are 9:00am-2:00pm and include lunch. Our regular student success steering committee meetings will take place after the event.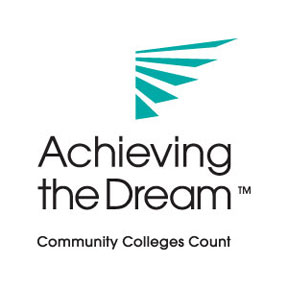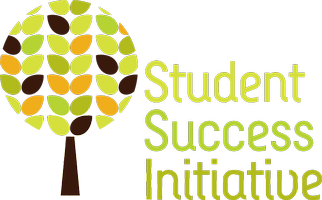 Culturally Responsive Teaching & Learning Summit (March 27, 2015 @ East LA College)
The LACCD SSI Steering Committee hosted its fourth and final summit focused on one of the SSI/AtD goals for the year, culturally responsive teaching and learning. East Los Angeles College hosted the event. There were 46 participants at the summit. Our guest speaker was Darrick Smith, from University of San Francisco and Learning Works; our panel speakers were from Trade Tech, Harbor, West L.A., and ELAC. Trade Tech discussed their Guardians Scholars Program for former foster youth. They also discussed LATTC's Puente program. Harbor discussed the professional learning training on culturally responsive teaching and learning they received from Baltimore City College and implemented last year on their campus with both faculty, staff, and students. They received a grant to do this through Learning Works. ELAC discussed a new mentor program focused on assisting young men (Male Leadership Academy); they plan to include women as well once they are more established. They are currently in their third month of implementation using equity funds. West L.A. discussed the equity planning and events they have had on their campus.
Participants enjoyed the presentation by our keynote speaker, Dr. Smith. He discussed the current equity issues facing the state's community colleges and the role faculty and staff have in assisting students, as well as to how to make classrooms culturally aware and responsive.
Developmental Education Pathways (February 27, 2015 @ LA City College)
The LACCD SSI Steering Committee hosted its third summit focused on one of the SSI/AtD goals for the year, developmental education pathways. Los Angeles City College hosted the event in collaboration with District Academic Senate's Discipline Day. There were 35 participants at the summit. Our guest speaker was Katie Hern, from the California Acceleration Project and our panel speakers were from Pierce, Trade Tech, and Southwest College. Pierce discussed the use of math Statway, Trade Tech discussed an accelerated English model, and Southwest discussed piloting Supplemental Instruction in their courses. The panel was also heard by those at the DAS event, which allowed for more faculty to hear about different pathways in developmental education that are occurring within the district.
Assessment/Placement Summit (November 14, 2014 @ Pierce College)
On November 14th, faculty, classified staff, students, administrators, and Achieving the Dream Coaches converged at Pierce College to hold the first LACCD District Summit on Assessment and Placement. This event was sponsored and hosted collaboratively by the LACCD Student Success Initiative (SSI), Achieving the Dream (AtD), the California Community College Success Network (3CSN), and Los Angeles Pierce College. This was the second of four district summits designed to help educators in LACCD and in the region share and collaborate around shared problems and common student success goals. Each summit focuses on one of four shared student success priorities: [1] First Year Experience; [2] Assessment and Placement; [3] Developmental English and Math Pathway Completion (February 27, 2015); and [4] Culturally Responsive Teaching and Learning (March 27, 2015). At this summit, participants from LACCD, the Chancellor's Office, and Moorpark College put their heads together to learn about the history and purpose of assessment and placement, to get an update from the Chancellor's Office on the state of the Common Assessment Initiative (CAI), to share assessment and placement programs and strategies from across the region, and to vision how each respective institution could improve its current practice. If you have questions about the summit, please contact Crystal Kiekel at crystal@3csn.org. If you would like to attend either of our two remaining summits to be held in spring of 2015, see the attached flier.
Related Documents:
First Year Experience Programs Summit (October 24, 2014 @ LA City College)
The First Year Experience (FYE) Program Summit on October 24, 2014, was the first of the four summits that LACCD's Student Success Initiative Steering Committee, AtD, and 3CSN are hosting this year. The summits focus on the districts' four AtD and BSI goals. The summit was held at Los Angeles City College and there were 30 participants, including guest speaker Shelagh Rose from Pasadena City College. To prepare for the summit, we sent out an FYE Program Survey to the nine LACCD campuses. From those responses we selected a group to be on the campus panel, which included participants from East Los Angeles College, Pierce College, Southwest, and Harbor College. The panel discussed their successes and the obstacles they encountered in implementing and scaling up their FYE programs. Our guest speaker, Shelagh Rose is an instructor within PCC's FYE program. She presented on the conception and implementation of their program, including how they scaled up to serve more than 2,000 students. Participants were interested in the program's model, as well as the professional learning that was infused into the program for its staff and faculty. The PCC FYE program (Pathways) was the recipient of the Bellwether Award and the recipient of the 2012 Chancellor's Student Success Award.